Welcome Sekulow Bros Viewers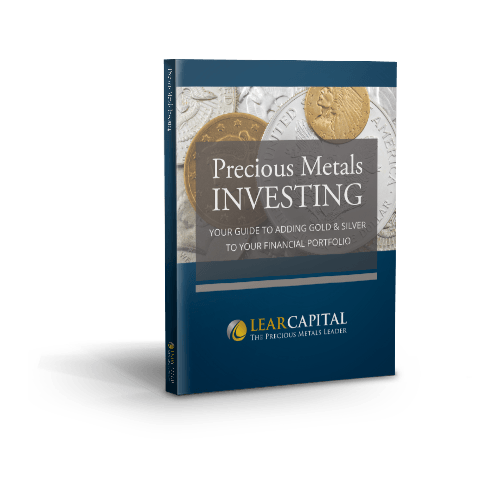 Request Your FREE Precious Metals Investor Kit & Get
Up To $15,000

in BONUS Coins*
Join Thousands of Satisfied Customers
Contacted Lear Capital for the first time was nothing less than a positive experience. I had the pleasure of conversing with Michael Fousse, a very knowledgeable, and personable Lear representative. Product arrived within time constraints promised. I plan to place an additional order in the near future.

D.C. Mee

from

Nevada

,

Verified Customer

Being new to buying silver it was hard to get information to purchase as a professional. With the help of Lear Capital my first purchase worked out satisfactorily. Due to the help and information received I feel confident in doing business with them. The purchase was delivered fast and complete.

Robert S.

from

Texas

,

Verified Customer

Great experience! Great communication! Honest people! I had a promissory note and also invested on another project. During the pandemic things were difficult for me, and they came through. Highly.

Jaime R.

from

California

,

Verified Customer

I have nothing but praise for Lear Capital.
Our dealings have been gratifying and easy 👍.
I would recommend them to anyone who wishes to expand their retirement portfolio.

Larry G.

from

Florida

,

Verified Customer

I called in to order and the sales person was very helpful by getting Me the very best value for the money, by getting me the 2x 100oz silver bars. Thank You and I will definitely buy more silver bars when I'm able.

Paul D.

from

Georgia

,

Verified Customer

They provided exactly the service, and the product, that they promised in a timely manner. Their telephone sales consultant, Joanne, was knowledgeable, forthright and charming. In the future, I will be purchasing additional precious metals from Joanne and Lear capital.

William F.

from

South Carolina

,

Verified Customer
Whether inflation, war, disaster or bubbles, gold has been a top performer. And to make it even better, Lear offers all precious metals investors a 24-hour "Risk-Free Investor Pledge". We send you an invoice fully guaranteeing the price and quantity of your metals, if after reviewing it for 24 hours you decide it's not the best metals position for you, we release the purchase with NO obligation from you to pay. Lear puts customer satisfaction first!
Why Invest With Lear Capital
Since 1997, Lear Capital has helped individuals diversify into physical gold and silver. With more than 90,145 customers, we've earned a AAA rating from the Business Consumer Alliance, and are a top-rated precious metals IRA dealer. Lear has unparalleled expertise in the precious metals industry. We take pride in our VIP service and our research team provides special reports and data to get you the answers to common FAQs, such as:
Where do experts believe gold and silver prices are heading?
How can precious metals help diversify my savings and retirement?
How have gold and silver performed in comparison to the stock market?
How can precious metals help me hedge against a financial crisis, inflation, and geopolitical unrest?
Over 1,100 Reviews with Consumer Affairs
Since 1997, Over 90,145 Satisfied Customers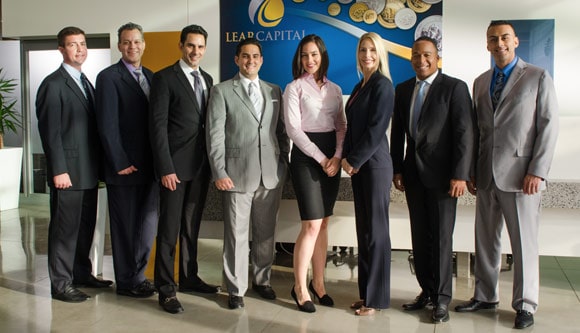 About Lear Capital
Having served more than 90,145 satisfied customers since our inception in 1997, Lear Capital is one of the most highly endorsed gold firms in the country. We are committed to excellent customer service and providing the industry's best research to assist our customers in making informed decisions. Our best customer is an educated customer. That's why we start by sending our investor kit absolutely free.
Comparison Chart
Lear Capital's performance compared to competitors American Hartford and Advantage Gold

| | Lear Capital | American Hartford | Advantage Gold |
| --- | --- | --- | --- |
| Year founded | 1997 | 2016 | 2015 |
| Lifetime transactions | Over $3,000,000,000 | Over $700,000,000 | Over $750,000,000 |
| Consumer Affairs 4.7 rating | Over 1000 reviews | Over 300 reviews | Over 400 reviews |
| Charges customer fees to liquidate precious metals | No | Varies | Varies |
Have Questions?
Speak to a Gold and Silver Specialist